Glass Art is a custom sandblasting and glass carving studio based in Yallingup , WA. We specialize in private /commission works and export orders are welcome! We arrange packaging and shipping to any destination.
Contact us for that unique design, carved and sandblasted onto almost any architectural glass item: from frameless glass showers, balustrades, signage and doors – to windows, mirrors, table tops and more!
We look forward to creating a masterpiece in your home, office, hotel or restaurant.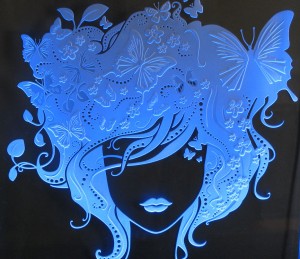 Mandy Lancellas: Owner & Founder of Glass Art